Blog Post
Maximizing Profit and Efficiency: The Benefits of Implementing ACCEO Logivision POS and Retail Management System for Thrift Store Retailers in 2023
By Team Logivision | 13 April 2023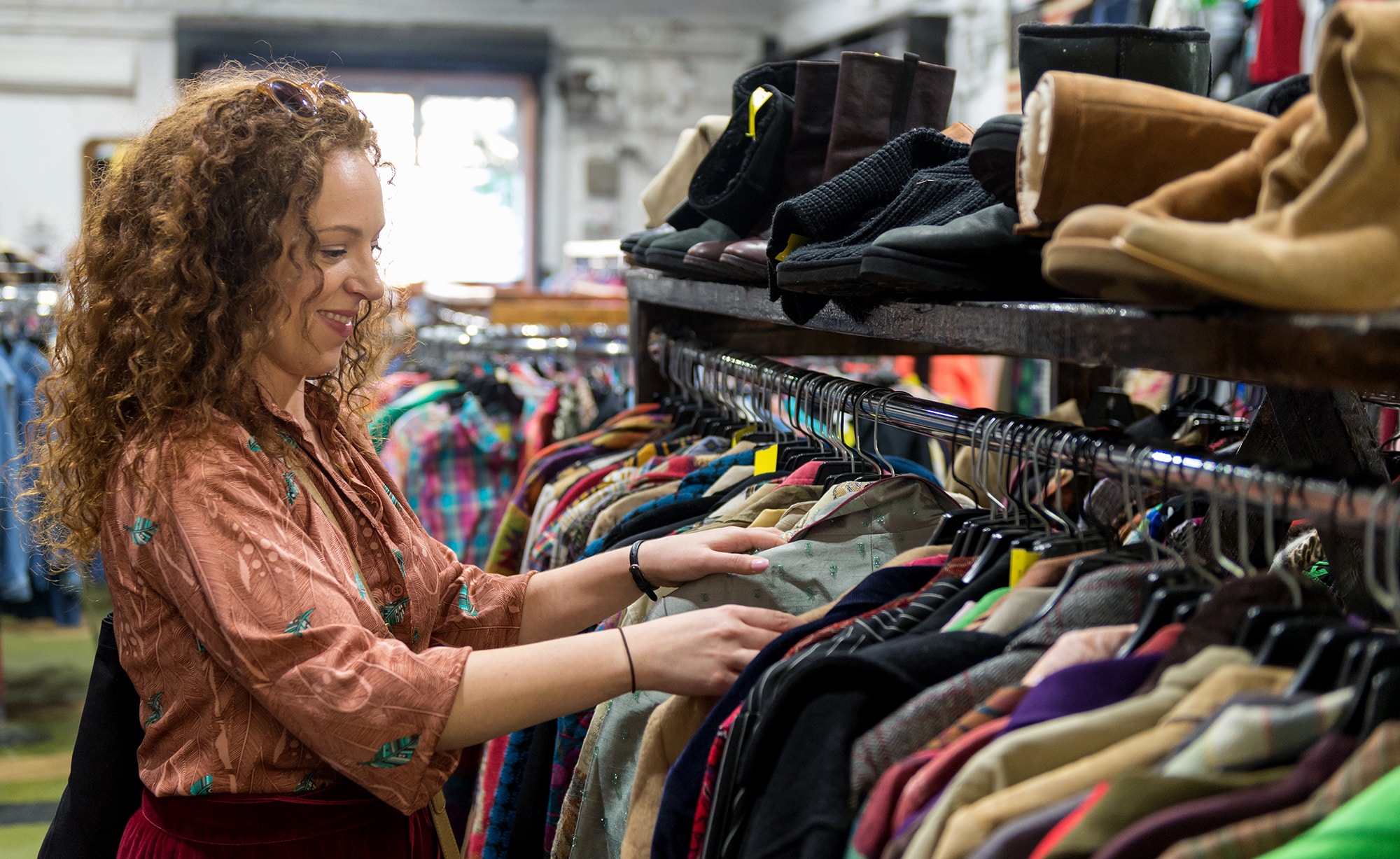 As many retail customers continue to seek affordable, high-quality goods, thrift stores remain a popular option. However, with growing competition and the unique challenges of managing diverse inventory, building customer loyalty, and increasing revenue, a reliable POS and retail management system is essential to stay ahead. Yet, investing in retail technology can be complex, costly, and overwhelming. Fortunately, ACCEO Logivision POS Systems offers a solution that simplifies the process. Our software features specifically tailored POS capabilities and integrations designed to meet the unique requirements of thrift specialty stores. It's easy to implement, user-friendly, and affordable. By partnering with ACCEO Logivision, thrift store retailers can remain competitive in the retail industry and achieve an exceptional return on investment.
Keeping Track of Inventory and Making Informed Business Decisions
ACCEO Logivision's top priority is providing comprehensive inventory management features. This empowers thrift store retailers to effortlessly monitor their inventory, including item quantities in stock, new additions, and sales activity. This level of insight is essential for making informed business decisions, such as determining when to restock inventory, which items to markdown, and which products are most popular among customers.
Loyalty Points and Gift Cards to Encourage Repeat Business
In addition to inventory management, the ACCEO Logivision POS and retail management system provides valuable loyalty points and gift card features. These benefits are particularly advantageous for thrift store retailers aiming to cultivate customer loyalty and encourage repeat business. Offering loyalty points and gift cards incentivizes customers to return as they receive greater value with each purchase. In today's retail environment, where customers have countless options, offering added value is crucial.
Customizing the POS System to Meet Unique Business Needs
ACCEO Logivision provides additional advantages through its customizable add-on modules. Thrift store retailers have the flexibility to select the modules that best suit their needs. For instance, retailers seeking to expand their online presence can add the eCommerce integration module. These modules allow thrift store retailers to customize their POS systems to meet their specific business requirements. The POS screen and transaction flow are entirely customizable to ensure a smooth checkout experience for both cashiers and customers.
Selling Products Through Multiple Channels to Increase Reach and Revenue
The ACCEO Logivision POS and retail management system provide thrift store retailers with advanced omnichannel capabilities, allowing them to sell their products through various channels, including in-store, online, and mobile devices. This feature is especially critical in 2023 as customers increasingly opt for online and mobile shopping experiences. By providing multiple purchasing channels, thrift store retailers can expand their reach and revenue potential.
Thrift Store Success in 2023: How ACCEO Logivision POS Streamlines Operations and Drives Revenue Growth for Retailers
In the highly competitive retail landscape of 2023, the ACCEO Logivision POS and retail management system offers thrift store retailers an optimal solution. Its comprehensive inventory management features, loyalty points and gift cards, add-on modules, and omnichannel capabilities make it the top choice for these retailers. By adopting this leading solution, thrift store retailers can streamline business processes, foster customer loyalty, and drive revenue growth.
Thrift store retailers face unique challenges that require a specialized approach to retail management. With a diverse inventory of items varying in quality and condition, these retailers need a reliable and efficient POS system that can simplify inventory management, including adding new items to inventory, tracking inventory, and generating reports on customer preferences. The ACCEO Logivision POS is purpose-built to meet these challenges and provide thrift store retailers with a competitive edge in the marketplace.
Logivision POS software benefits that our customers love: 
Timely, accurate reports

Reduced shrinkage, improved efficiency

Special pricing management

Eliminated errors

Helps produce the Perfect Pricing Strategy

Integration to a tagging software
Would you like to learn more about how ACCEO Logivision can benefit thrift stores? Schedule a meeting with our retail experts today by contacting us at [email protected] or 450-464-2131.
More blog articles